Professional Hyundai Tire Service in Plano, TX
When it comes to road safety, tires are at the top of the list. 
When was the last time you checked yours?
Thanks for stopping by the Tire Department at Huffines Hyundai Plano. If you're here, you probably have questions about your tires. We know the importance tires represent to you and your family's safety on the road. Your tires have a tremendous responsibility, steering, stopping, accelerating, and providing traction for your vehicle. Tires must operate effectively under various road and weather conditions, too. Your tires are the only thing in contact with the road, and if they fail, your safety can be jeopardized.
Our factory-trained technicians can identify potential problems with your tires before they compromise safety or efficiency. When replacing your tires, it's essential to get the right tire for your vehicle, and our technicians have the know-how to help you select the best tires for your driving needs.
Tires keep your car on the road and moving in the direction that you want to go. Here are a few tips to maintain your vehicle's tire and air pressure.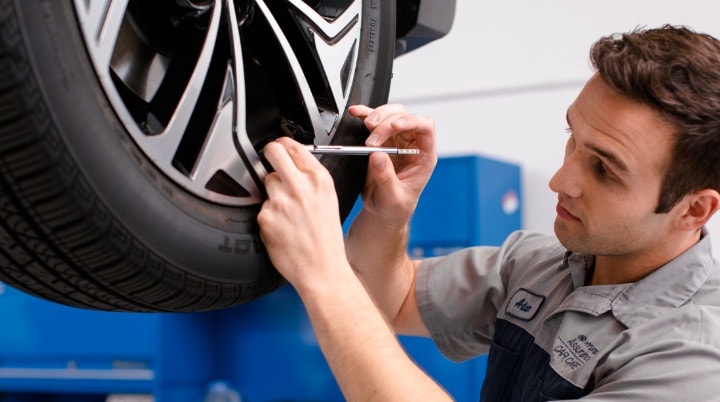 Monitor your tire pressure periodically to make sure your tires are properly inflated and wearing evenly.
To
determine the health of your tires
, check your air pressure regularly. You can purchase a small tire pressure gauge and keep it in your glove box or center console. It only takes a few seconds, and if you do need air, you're already at a service station. Low pressure leads to uneven wear, but it also reduces your vehicle's stability and control. Low pressure can cause a flat tire, which can be a considerable inconvenience. It could also lead to a dangerous blow-out at higher speeds. Over-inflated tires can cause problems as well, causing the middle section of your tire to rise. This raised middle section will wear faster than the outer edges and ultimately compromise your tire's performance.
Anytime you find uneven, raised, or erratic tread wear, you should bring your vehicle into our Tire Department and have our technicians diagnose the problem.






Most 2007 vehicles and above are equipped with a Tire Pressure Monitoring System (TPMS).

Please check your owner's manual for details on your vehicle's TPMS. On many, TPMS allows you to see the current tire air pressure and warns you if your tire pressure gets too low. If one or more of your tires are significantly under-inflated the TPMS illuminates a lower-tire-pressure-indicator.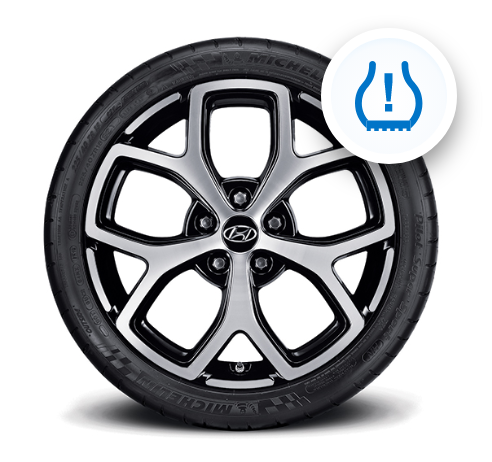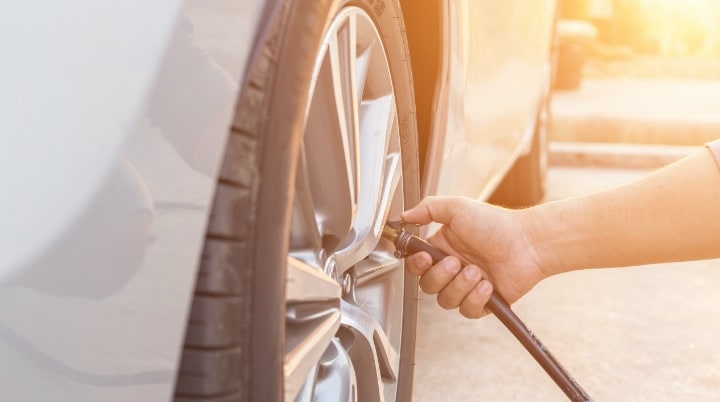 Do I Need to Rotate My Tires?
Yes. Your front and rear tires work under different conditions with load, steering, and braking. These separate loads are uneven and result in unequal wear between the front and rear tires. By rotating your tires, you spread the wear out evenly over time. It would be best if you had them rotated at least every other oil change. Our Tire Department can do this as part of your regular service visits.
What About Balancing Tires?
An unbalanced tire will wear unevenly. Our service technicians balance your tires by attaching small weights to the sides of your wheels. These weights smooth out your wheels' rotation and limit the natural vibration that occurs, improving performance and extending their life.
An improperly balanced tire wears faster and in an uneven pattern. This uneven wear reduces the life span of your tire and compromises your tire's performance. You should always balance your tires whenever you have them removed from the rim or replaced. Balancing a tire costs around $10-$20 per tire.






Additionally, it is important to keep in mind that even properly inflated tires can wear down.

Tread depth is important, and checking only requires a quarter. Periodically test tread depth by inserting an upside-down quarter in the tire tread. If you can see the top of George Washington's head, the tire should be replaced.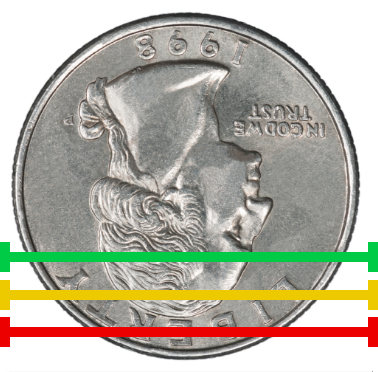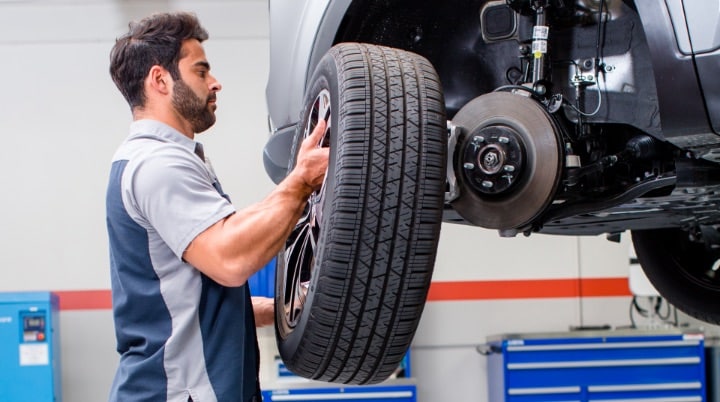 What Is an Alignment?
Manufacturers have specific measurements as to where your wheels need to fit within your suspension and steering systems. Properly aligned wheels will improve your fuel efficiency, resulting in better handling and extending your tires' life.
You should have an alignment performed any time you remove your tire from the rim for repair or install new tires. You might also need an alignment if you strike a curb, large rock, or deep pothole in the road. These types of incidents are jarring to your steering and suspension. If you've been involved in a front-end collision, you'll most certainly need an alignment. Regardless of how severe an incident might be, if you sense any change in steering performance, you should bring your car into our Tire Department for a full inspection.
When you do need tires, Huffines Hyundai Plano has the tires meant for your vehicle and they're installed by factory-trained technicians.
All tires from the official Hyundai Tire Center come with 24-month road hazard coverage. Make an Appointment today!
Watch our service introduction video
Need Tire Service? Contact Us Today!
Your tires are one of the most important safety features on your vehicle, and you should never ignore them. Our Tire Department technicians are experts in all things related to tires. We can help fix your tires or replace them with the most economical option to meet your Hyundai's performance needs.
Schedule Service